Financial capital is one of the most powerful levers to fundamentally change the way our societies and economies operate in order to safeguard human civilization as we know it. What remains largely unclear however is how, exactly, capital needs to be deployed in order to build a future that is low-carbon, climate-resilient, just and inclusive.

Here at the TransCap Initiative, we do not aim to become revolutionaries of sustainable finance. We aim to enable existing capital flow structures to fulfil their ambition with a revolutionary approach. A systemic approach to crafting investment portfolios that deliver tangible impact for the communities that depend on the systems we strive to transform.

In Switzerland, our first prototype seeks to catalyse the electrification of private mobility solutions in order to tilt the entire mobility system towards a sustainable future, while enabling commensurate market rate returns for systemic investors.
But let's start from the beginning. As with the introduction of anything that is new, we must begin with that which gives it its shape: language.
A New Glossary for Sustainable Finance
Our words shape culture and identity. They invite and exclude, define and restrict. They create biases and anchors, just as they set priorities and expectations.

Should you decide to follow the development of this space over the coming years, either as an investor, a potential partner, funder or environmentally-minded citizen, you will be confronted with an array of terminology around sustainable finance that may at times seem puzzling. But there is rhyme and reason to it, we promise. Skip down to our Glossary to learn more about:
The World of Spaces, Complex Adaptive Systems, Nesting, Leverage Points, Investable Universes and Prototypes

The World of Sustainable Finance, ESG Investing, Impact Investing, Green Stocks, Single Asset Approach, Systemic Investing, Transformation Capital and Transformational Return
At this point, you may wonder what exactly this has to do with the future of mobility in Switzerland. More importantly, you may wonder what this has to do with you. Keep reading to find out.
The Swiss Net-Zero Mobility Prototype towards Sustainable Private Transportation
As with any space building trajectory, TransCap Initiative's ambition for a transition towards Sustainable Private Transportation in Switzerland (focusing on motorised solutions) revolves around multiple pillars:

Enable investors within a place-based system to channel capital, generating transformational return on investment (tROI) through a multi-asset class approach within the real economy in which the system is positioned.

Generate tangible impact for the communities that depend on the system we are aiming to transform.

Produce knowledge and insights that enable us to refine and improve systemic investing.

Demonstrate the efficacy of the "system analysis to investable universe" approach.

Provide the reference transactions, proof points and track record for field building.

Supply the themes, plots, settings, characters and stories for our narrative work.
Switzerland's net-zero mobility transition provides an ideal prototyping context for the TransCap Initiative for the following reasons:

Switzerland is a strong economy with little political and currency risk, therefore being attractive to investors.

The mobility system is complex yet tangible and can be thoroughly analysed. It also offers varied entry points for investments and a rapidly evolving investable universe.
The challenge of a net-zero mobility transition is highly relevant, as "Light Road Traffic" – the focus of our work – is the sector within the Swiss economy with the greatest net-zero investment need according to a 2021 study by the Swiss Bankers Association and Boston Consulting Group.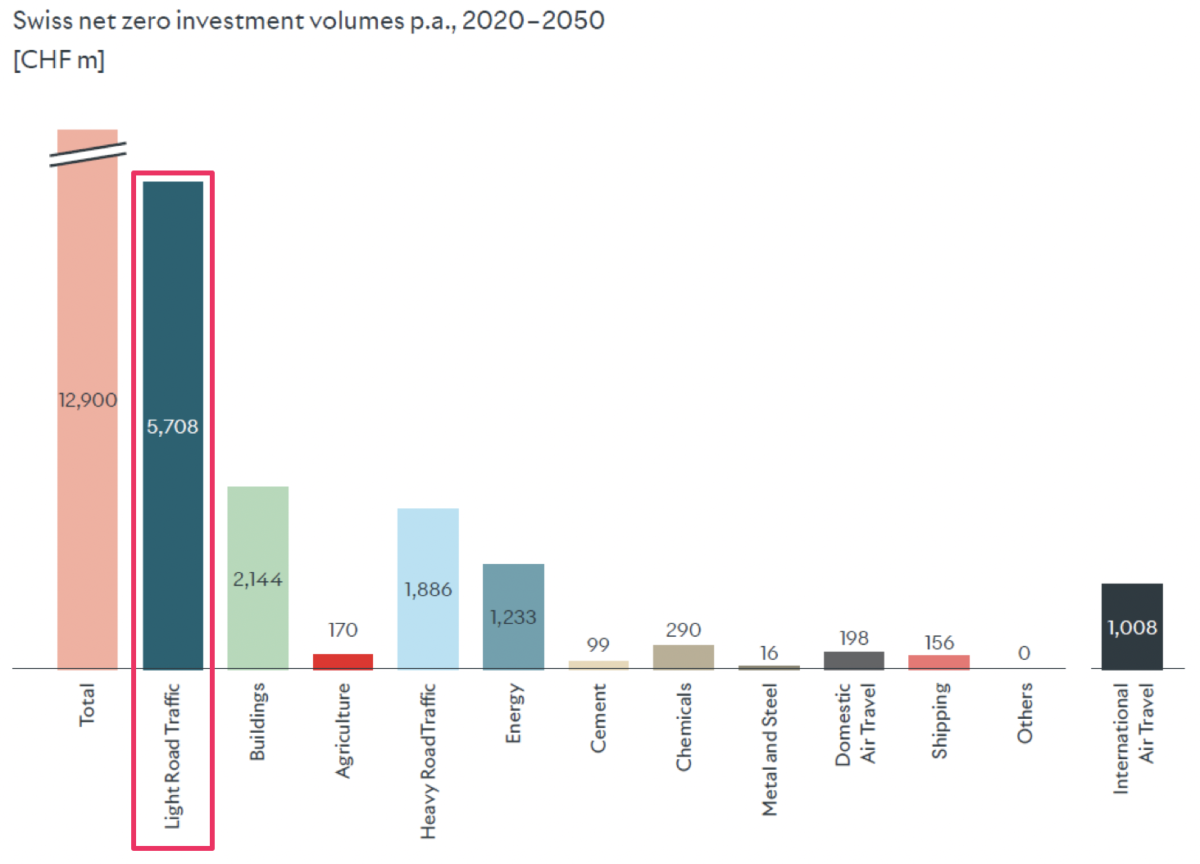 Ours is a complex undertaking, but in essence it boils down to the following:
VISION
To establish the TransCap Initiative as an internationally recognised space to develop, demonstrate and scale systemic investing portfolios that enable local investing into sustainable finance solutions, generating transformational returns of investment and sustainable transformation at systems level.
MISSION
To mobilise private market capital in Switzerland in order to achieve Greenhouse Gas (GHG) emission reduction through electrification of private motorised mobility solutions (use and post-use phases), while ensuring comfort and affordability for users.

STRATEGY
To map the Swiss mobility system and identify investable transformation levers. Those levers, targeted by a strategic portfolio of multi-asset class investments and nested within a broader system intervention approach, are to unlock combinatorial effects and trigger a net-zero mobility transition in a financially viable and impact-generating way. This mapping includes non-investable levers such as regulation and policy developments.
Systems Mapping, (non-) Investable Universe and Portfolio Design
You've read about spaces, systems, systemic investing, prototypes and mobility in Switzerland. We appreciate your tenacity! Now it's time to get practical. Here is how we will architect our prototype in the coming years.

Firstly, we will perform our systems mapping exercise, aided by framework methodologies developed by veterans in the field, our partners Metabolic from the Netherlands and Swiss e-Mobility (see below for more information). This process serves to test our assumptions about the Swiss mobility system, its key stakeholders and interconnected material- and investment flows in order to identify critical strategic leverage points (investable and non-investable). Those leverage points which are deemed investable will provide the basis for defining concrete investment interventions, the sum of which constitute our investable universe.
Analysing the outcomes of our systems mapping, we will fashion our theory of change. Chiefly, this step allows us to inspect each possible intervention point for both potential efficacy and need of investment to unfold its full potential towards systemic change of the motorised private mobility system in Switzerland through e-mobility solutions. The prioritised intervention points within the total investable universe will be shaped into a multi-asset investment portfolio, which will allow investors to channel capital through a simple entry point.
What's next for the Swiss Net-Zero Mobility Prototype?
In the coming weeks, the team will focus on literature review, stakeholder interviews, workshops and mapping, to deepen our understanding of the Swiss mobility landscape and inform the entry point, direction and boundaries of our comprehensive system map.

We are always looking for new connections. Be sure to give us a shout if you are a:
Challenge Owner
Do you represent an ambitious city council, regional or national government, multilateral institution, foundation or another organisation with a mandate to transform human or natural systems? Contact us to learn more about systemic investing and funding architecture in service of your climate action plan.


Innovator
Are you working on a novel idea, concept, space, method, strategy, tool, structure, philosophy or metric relevant for building the field of systemic investing? Get in touch to find out how to engage in our prototyping work and how to contribute to our community of practice.


Funder
Are you interested in supporting the design and mainstreaming of a new investment logic that challenges existing financial paradigms, structures and practices? Get in touch to discover how TransCap Initiative's prototypes could be the perfect vehicle for your ambition.
"If I have seen further, it is by standing on the shoulders of giants." - Isaac Newton.
We are beyond thrilled to be working in tandem with a range of industry-leading organisations without whom none of this would be possible:
Swiss eMobility is Switzerland's electromobility association, acting as a knowledge hub for industry, legislators and consumers alike. A key player in the Swiss electromobility system through extensive sector knowledge, representation in relevant regulatory bodies and leadership of the parliamentary group on electromobility, Swiss eMobility is in constant dialogue with numerous related interest groups in Switzerland and abroad. They are TransCap Initiative's long-term strategic electromobility system partner and our closest ally in the current system analysis and leverage point identification (system knowledge & network/stakeholder access).

EBG Investment Solutions Ltd (EBG) is an independent, globally active advisor and manager based in Zurich investing in sustainable private markets, specifically in the private equity, real estate, and infrastructure asset classes. EBG develops and executes customised solutions for institutional investors and family offices to build future-proof, resilient portfolios with sustainability as a key driver of market return and meaningful impact. Since 2008, EBG's active investments span 6 continents, 10 different sectors, and account for more than 300 underlying assets. Ongoing research and comprehensive due diligence is our key for unlocking value – it is the core of effective risk management and for actively tapping additional sources of return within the inevitable global transition to sustainability.

Metabolic is a systems change agency striving to transition the global economy to a fundamentally sustainable state where people and nature thrive. They guide decision-makers and implement real-world projects that bring ambitious ideas to life. Metabolic has five core areas of operation. They conduct leading research, develop future-facing strategies, build software tools, scale impactful ventures, and empower communities on the ground. Headquartered in Amsterdam, they have an international and interdisciplinary team. The circular economy is at the heart of their work. They have developed a suite of approaches that allow them to quickly map a system (whether a place, company, or sector), understand how it functions, and identify where they can intervene to make the greatest impact. Metabolic leverages this expertise in partnership with the TransCap Initiative for the development of the systemic investing methodology that is applied on the Swiss private (motorised) transportation system, to identify key leverage points where capital investment can help tilt the system towards a more sustainable state.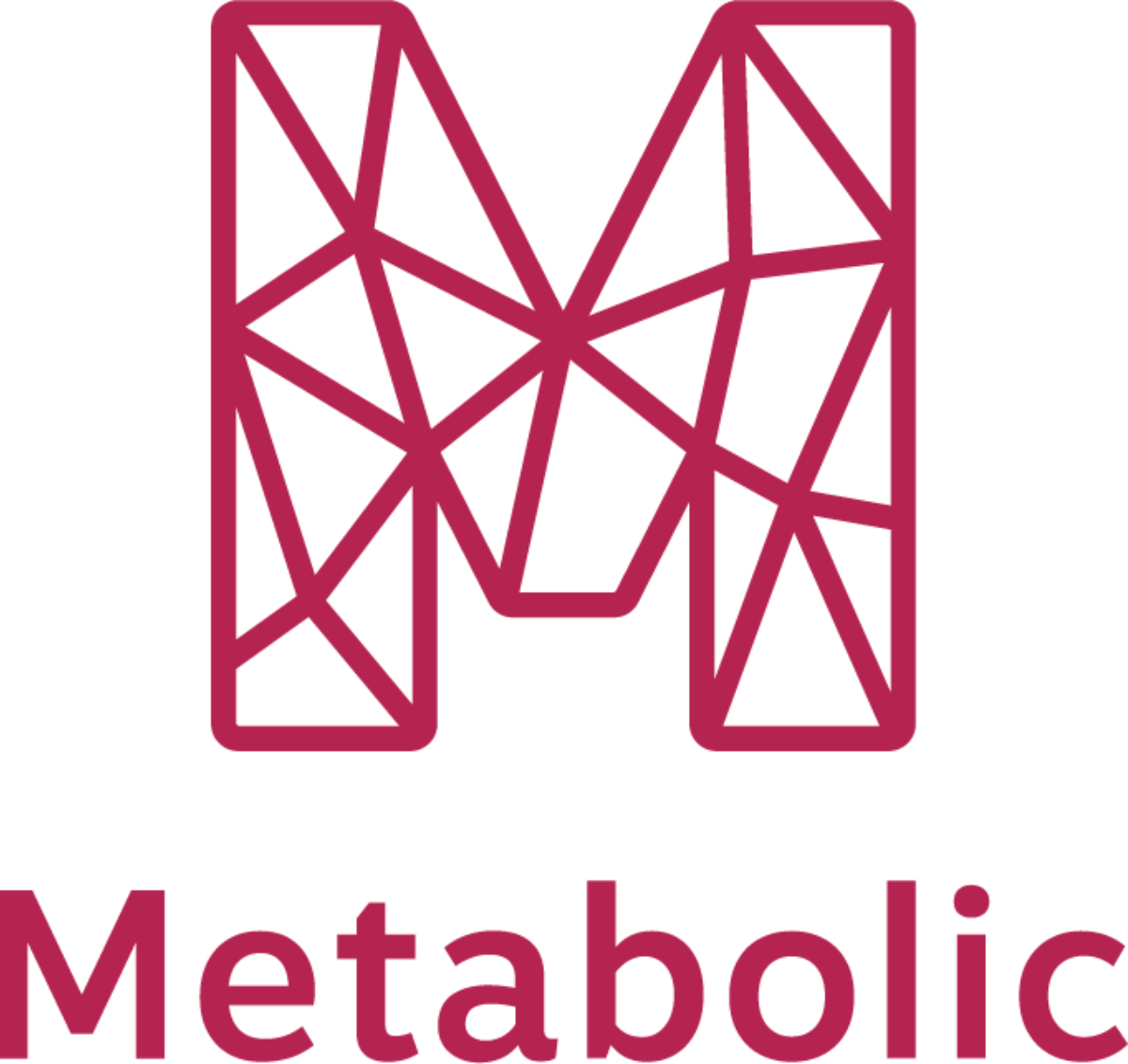 –

Last but certainly not least, we want to take a moment and express our deepest gratitude to the Migros Pioneer Fund (MPF), who is not only funding this prototype, but is furthermore supporting us with their platform, reach and deep knowledge of the Swiss innovation space.




Get Involved!
To find out more about our motivation and the starting point of our activities around the Swiss net-zero mobility prototype, be sure to check out our 2021 article "Switzerland – Accelerating Net-Zero Investment Flows".
If you wish to get involved in this space, get in touch via switzerland@transformation.capital and continue reading about the ideas fuelling the TransCap Initiative here.
Glossary

Complex Adaptive Systems
A class of systems that evolve to adapt to their surroundings, exhibit aggregate behaviour emerging from self-organised local interactions of their constituents and anticipate the consequences of certain responses and that are often characterised by non-linear behaviour, unknown cause-and-effect relationships and path-dependencies.

ESG Investing
ESG Investing refers to the systematic inclusion of environmental, social and governance factors as part of the investment analysis and decision-making process. The goal is to identify material risks and growth opportunities stemming from these non-financial domains in order to optimise the risk-return profile of investment activities.
Green Stocks & Green Investing
While there is no clear definition for the term, Green Stocks may be described as publicly traded equities which are pursued with the intention to support environmentally-friendly initiatives. Thus, they can be seen as a sub-strand of sustainable and responsible investments (SRI) with a particular focus on environmental indicators, most notably the reduction of emissions and pollution and the conservation of natural resources.
Impact Investing
According to the Global Impact Investing Network (GIIN) Impact investments "are made with the intention to generate positive, measurable social and environmental impact alongside a financial return". These investments are directed to pressing challenges across sectors and regions and always coupled with the commitment to measure and report their social and environmental performance. Impact investing attracts a wide variety of investors who employ a broad spectrum of asset classes and return expectations.

Investable Universe
The sum-total of empirically devised investable projects and companies, positioned to impact strategic leverage points, from which the investment theory of change for the sustainability transition of a given system is derived.

Levers of Change
Conceptual domains within a system that shape its boundary conditions, path-dependencies and dynamics as well as the identities, practices and mindsets of the people within it.
Leverage Points
Places within a complex system where a small shift in one thing can produce big changes in everything else.
Nesting
The deliberate synergistic alignment of an investment portfolio with a broader system intervention approach that encompasses measures around non-investable levers of change (e.g. policy).
Prototypes
A systemic investment program designed for a specific real-world context for the purpose of testing, demonstrating and refining the Transformation Capital approach.
Single Asset Approach
A prevalent approach in the finance sector emphasising the evaluation and selection of assets in an isolated, atomistic, unit-by-unit way.
Spaces
The collection of modules that form a coherent systemic investment logic that Transformation Capital represents, conceived as a hypothesis.
Sustainable Finance
Sustainable finance refers to any form of financial service integrating environmental, social and governance (ESG) criteria into the business or investment decisions for the lasting benefit of both clients and society at large.
Systemic Investing
An approach to capital deployment that applies the theory and practice of systems thinking to all stages of the investment process and intends to generate specific system-level outcomes.
Transformation Capital
Technical Definition:
An investment logic intending to deploy capital to catalyse directional transformative change of socio-technical systems to build low-carbon, climate resilient, just and inclusive societies.

Practical Definition:
A systemic investment approach for catalysing sustainability transitions in the real economy.
Transformational Return on Investment (tROI)
An impact metric measuring the effect of investments, either at the level of individual assets or at the level of strategic portfolios, on the dynamics of a system, particularly the directionality of the system's evolution in respect of a specific transformation agenda.